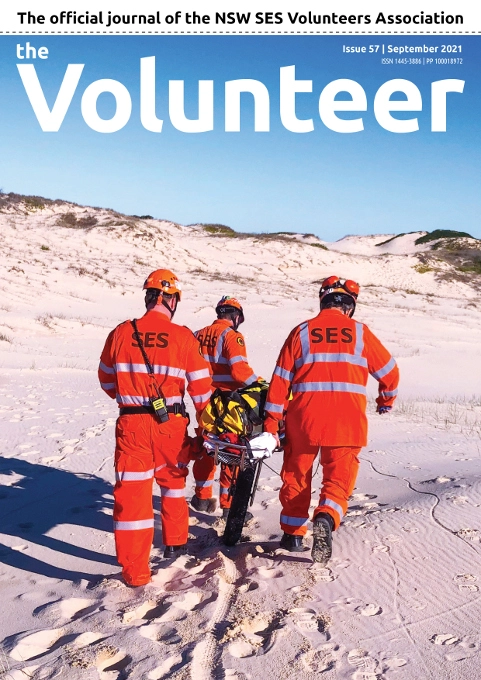 The Volunteer magazine is the official journal of the New South Wales State Emergency Service Volunteers Association (NSWSESVA) which is the representative body for the volunteers of the New South Wales State Emergency Service. It is used by NSWSESVA to co-ordinate activities and air its viewpoints to members and volunteers statewide.
The Volunteer contains a variety of information that is pertinent to emergency service volunteers including rescue and lifesaving techniques, bush fire protection, water safety and road accident rescue.
It is strategically produced for your area to support your local members and without funding from businesses like yours, it would be impossible to produce this quality publication. All advertising is greatly appreciated and is essential for the ongoing support of this publication and to continue the communication between NSWSESVA members.
Details
Copies
8,500
Readership (Approx.)
25,000
Journal Size
A4 (210mm x 297mm)
Format
Up to ten different sponsor inserts to support local members with corporate sponsors in all copies.
Distribution
All NSWSESVA members and Emergency Service Organisations.
Additional Information
Four editions per year, distribution in the first week of April, June, September and December (December is an electronic only edition).
Artwork required six weeks prior to delivery date. (Last deadline)
10% discount applies to an annual commitment of four editions.