The Australasian Council of Women and Policing Inc is working to improve policing for women. It was established in August 1997 and is a growing group of women and men within police services and the community who are working together to:
improve the policing services provided to women;
improve opportunities and outcomes for women within policing;
participate in the global network of policewomen.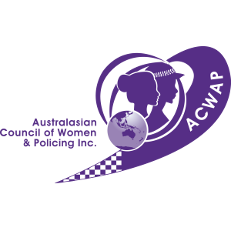 The Journal for Women and Policing
The Journal for Woman and Policing provides an important forum to discuss concepts, and ideas, on ways to achieve better policing for our community, as well as dealing with the issues that affect the welfare and well-being of policewomen in general.