The AiPol Police Journal provides an important forum to discuss concepts and ideas on ways to achieve better policing for our community as well as dealing with the issues that affect the welfare and well-being of police in general.
AiPol, the Australasian Institute of Policing is a nonindustrial, not-for-profit incorporated association that has been established by police practitioners, for police practitioners to further the policing profession.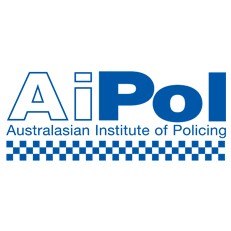 The institute comprises of police practitioners from all Australian and New Zealand Police agencies. With an estimated readership of 15,000 a copy of the AiPol journal will be sent to all members and to every Police Station in Australia.
Primary Membership of AiPol consists of the Australian Federal Police, NSW Police, NT Police, NZ Police, QLD Police, SA Police, TAS Police, VIC Police and WA Police. It also includes additional members from the Australian Crime Commission, Australian Border Force, ADF Military Police and staff from various Universities that specialise in law enforcement studies.