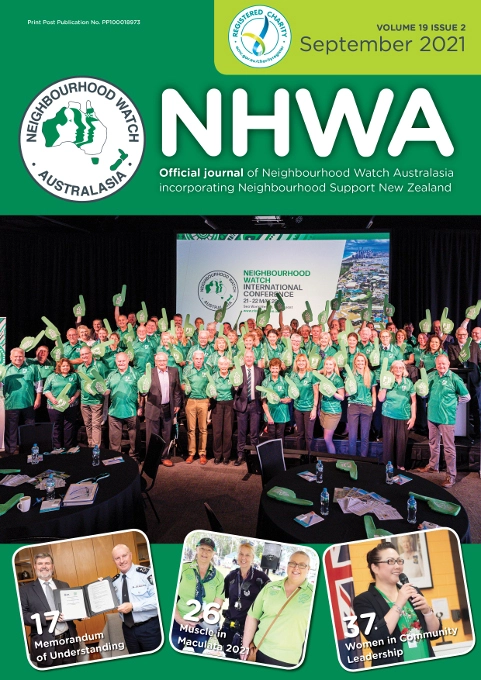 Neighbourhood Watch (NHW) is a community based crime prevention program aimed at minimising the incidence of preventable crime, in particular, burglary and theft within a defined area. Through a willingness to work together, Police and the community can reduce crime in their area and improve the quality of life.
The NHW program encourages and teaches residents how to accurately take details and report any suspicious person and unusual or criminal activities in their area. This enables Police to provide a better service as well as provide a safer area for you.
NHW Australasia is an important communication tool for NHW volunteers and administrators throughout Australasia. It allows them to advertise local activities and communicate their successes. It provides practical crime prevention and community safety advice, and this information is disseminated through the broader community via local NHW area newsletters.
Details
Copies
6,000
Readership (Approx.)
20,000
Journal Size
A4 (210mm x 297mm)
Format
Up to eight different sponsor inserts to support local members with corporate sponsors in all copies.
Distribution
Neighbourhood Watch Coordinators, Administrators and volunteers
Additional Information
Three editions per year, distribution in the first week of March, July and November
Artwork required six weeks prior to delivery date. (Last deadline)
5% discount applies to an annual commitment of three editions.