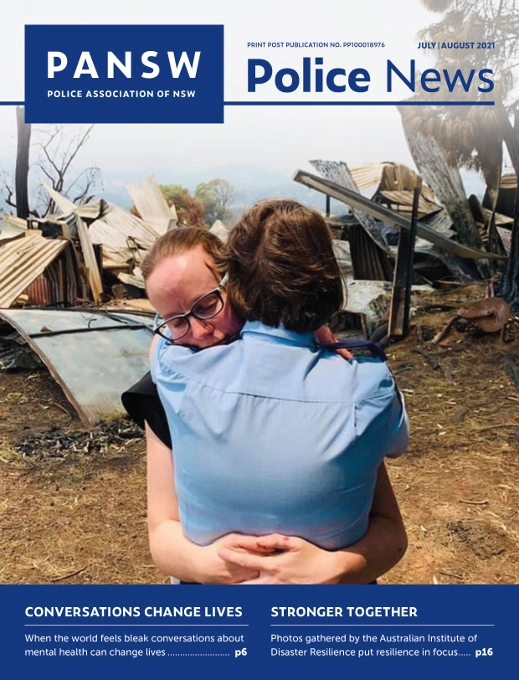 The NSW Police News is the official journal of the Police Association of NSW. The journal is extensively read and provides information on a wide range of events, for example, news, legal advice, technical developments, new products, promotions, awards, postings, union notices, sporting and social activities.
With approximately 40 pages, the Journal contains an Editorial, News, Feature Articles, Members' Benefits, Viewpoints, Book Reviews, Mailbags, Noticeboards and 'Classifads'. Advertisers please note, preferred allocations are limited with space often booked well in advance.
DEMOGRAPHICS:
15,500 serving police of which approximately 24% are female;
the largest law enforcement agency in Australasia and one of the largest in the English speaking world;
based in over 500 stations across NSW;
the yearly NSW Police budget is in excess of $2 billion;
predominantly aged between 25-45 and mostly married;
a higher than average level of home ownership;
who move house more frequently than the national average;
contribute to a superannuation fund.
Details
Copies
22,000
Readership (Approx.)
40,000
Size
Altered A4 (210mm x 297mm)
Format
Up to fourteen different sponsor inserts to support local members with corporate sponsors in all copies.
Distribution
NSW Police News is distributed to all Police, Federal and State Parliamentarians, Print, Radio and TV Journalists, Police Research Organisations, some Government Departments, Participating Businesses and Sponsors.
Additional Information
Twelve editions per year – 1st week of each month
Artwork required eight weeks prior to delivery date. (Last deadline)
10% discount applies to an annual commitment of four editions.